Gift CARDS can be a great idea, here's why...
You give her the gift card, and she begins collaborating with the artist. It's as simple as that. This painting will be something she will cherish forever.

HAVE YOU EVER wanted to give a painting of your children to your spouse, but you weren't sure about the photo to use, the colors she prefers, or the size? Well now you can without the worry...Give your loved one a gift card so the recipient can enjoy the whole experience of having a commission painted for them from start to finish. It will be the painting she always wanted!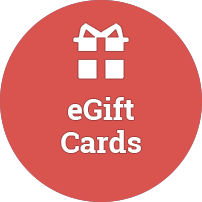 Here are some of the benefits...
 
The recipient decides the photo they want the artist to work from...no guessing games.

they will get to have regular work in progress updates and open lines of communication with the artist.

There is the option of upgrading their commission, for example going for a larger size or adding an additional subject.

Gift cARDS can be purchased last minute and are sent electronically right to the recipient's inbox.

a painting is an investment, and by giving this generous gift with a gift card, YOUR SPOUSE will be able to give her VERY NECESSARY INPUT TO the artist to INSURE HER SATISFACTION.
I can't wait to collaborate with your loved one on a custom painting!
- Katie